HONG KONG, Apr 26, 2023 – (ACN Newswire via SEAPRWire.com) – Connexus Travel Limited ("Connexus") and FREED GROUP ("FREED") were joined by renowned travel industry leaders like LOTTE HOTELS AND RESORTS, Emirates, EVA Air and The Peninsula at A New Dimension of Travel cocktail on 20 April 2023 at the Conrad Hotel Hong Kong. The party marked the first collaboration of Connexus and FREED after the acquisition earlier this year.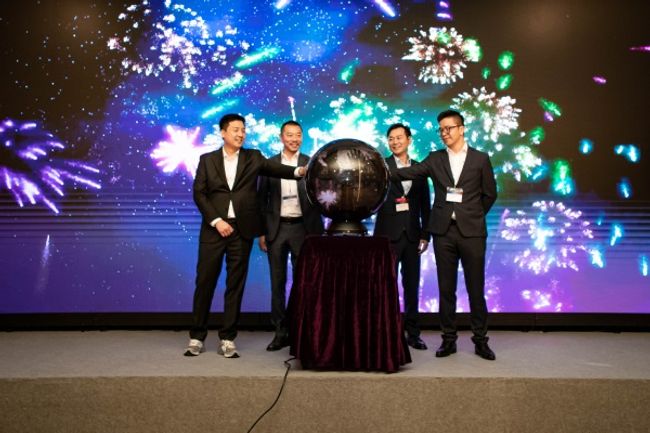 Photo 1: (center left) Abel Zhao, CEO of Connexus Travel Limited and Co-founder & CEO of FREED GROUP and (first left) Kenneth Lee, Co-founder & CPO of FREED GROUP were joined by (first right) Eric Lau, General Manager, Connexus Travel Limited and (center right) Patrick Tong, Regional Director Hong Kong, LOTTE HOTELS CO. LTD. at A New Dimension of Travel on 20 April 2023 to showcase A World of Possibilities to prestigious travel industry partners and clients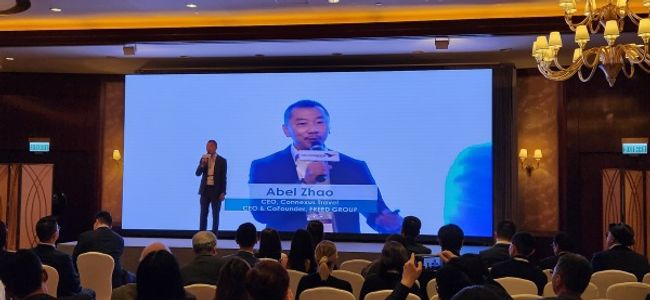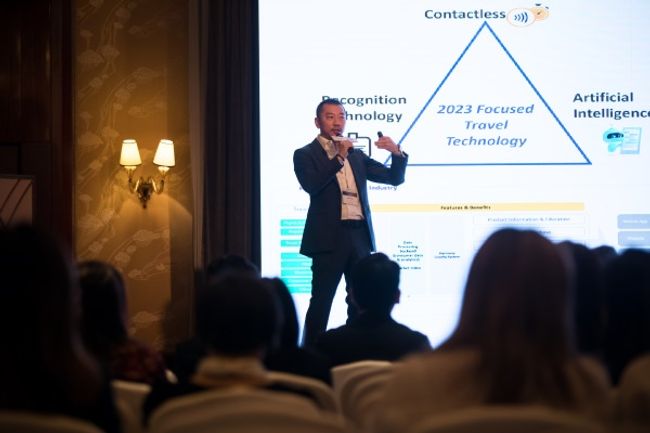 Photos 2 to 3: Abel Zhao, CEO of Connexus Travel Limited and Co-founder & CEO of FREED GROUP says planning for travel is never the same as before with the services and technologies offered by FREED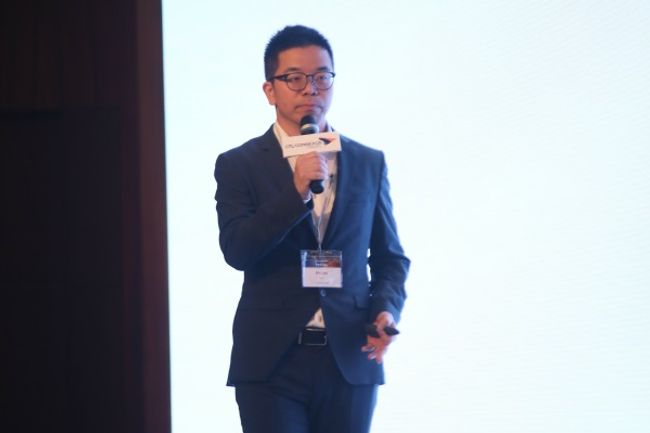 Photo 4: Eric Lau, General Manager of Connexus Travel Limited welcomes guests to experience the transformation of Connexus as it steps into the new era of travel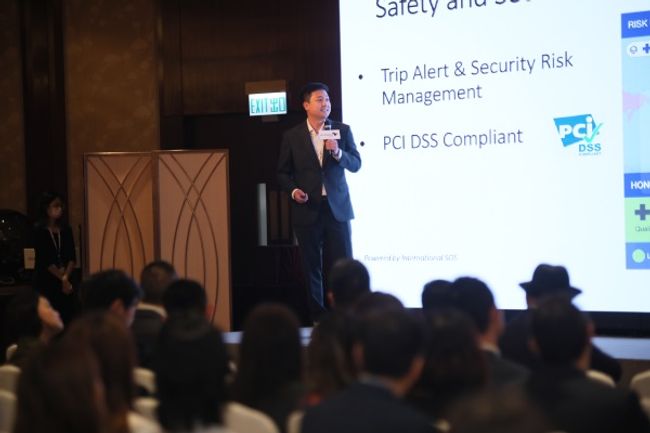 Photo 5: Kenneth Lee, Co-founder & CPO of FREED GROUP introduces our signature product, Harmony Corporate Services Solutions (CSS) to our valuable clients & partners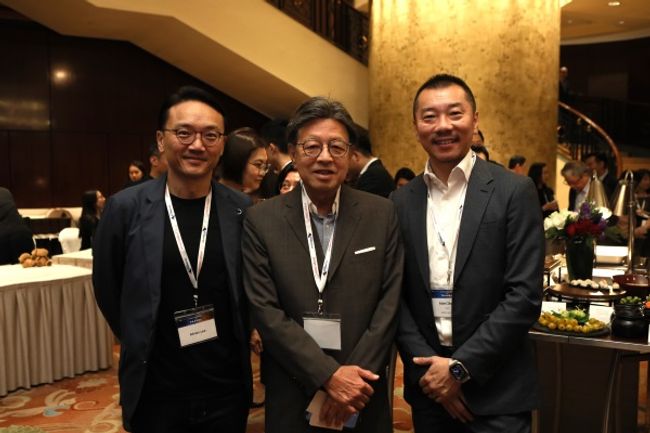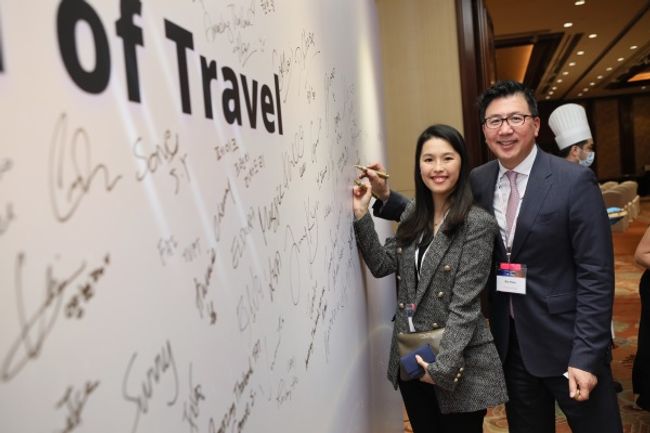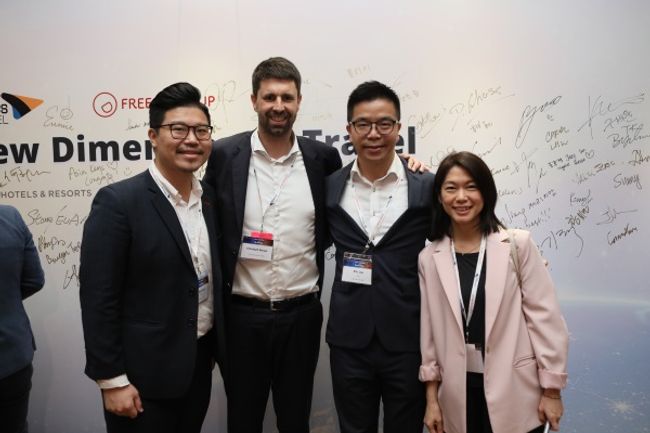 Photos 6 to 9: Local and overseas guests alike enjoyed a great evening at A New Dimension of Travel cocktail party hosted by Connexus Travel Limited and FREED GROUP
About Connexus Travel Limited
Established in 1948, Connexus Travel Limited, formerly known as Swire Travel, was the first travel agent registered in Hong Kong. Connexus Travel has offices in Hong Kong, Beijing and Shanghai, with a local licence in Beijing since 2009, serving corporate customers who demand excellence and high levels of travel services. The company provides a full range of travel services for domestic and foreign tourists, including flight and other travel ticket bookings, hotel reservations, travel tours and packages, and visa applications. After 70 years of excellent service, Connexus Travel has evolved into a leading regional travel management company, with a focus on customer service and technology for corporate, leisure and MICE travel. Connexus Travel has also met the highest international security standards in relation to securing personal data processing and storage.
About FREED GROUP
FREED GROUP is a technology innovator specializing in building proprietary Enterprise Application solutions. It pioneers the future of digital commerce by bringing the capability of multi-merchant, multi-platform networks onto one single backend system and database. With its end-to-end digital transformation and commerce empowerment solutions, FREED GROUP helps clients and partners from Fortune 500 corporations and brands to SMEs across regions to create new revenue streams, increase customer engagement and enhance servicing level.
Headquartered in Hong Kong and Singapore, FREED GROUP operates in more than 10 offices globally with over 200 staff. FREED GROUP supports clients and partners worldwide, including major names such as Samsung, China Mobile, China Life Insurance, BMW and LG. It is the winner of the 2022 World Economic Forum Technology Pioneers, 2021 Deloitte Technology Rising Star Award and 2021 United Nations UNWTO Global Start-up Competition, among many others. In 2023, FREED GROUP is named one of the top-10 high-growth companies in the Asia-Pacific region by Financial Times.
Copyright 2023 ACN Newswire. All rights reserved. (via SEAPRWire)